About Rosie's Ghost
Rosie's Ghost was born out of the musical collaborations of Jessica Kunze and Sally Peters.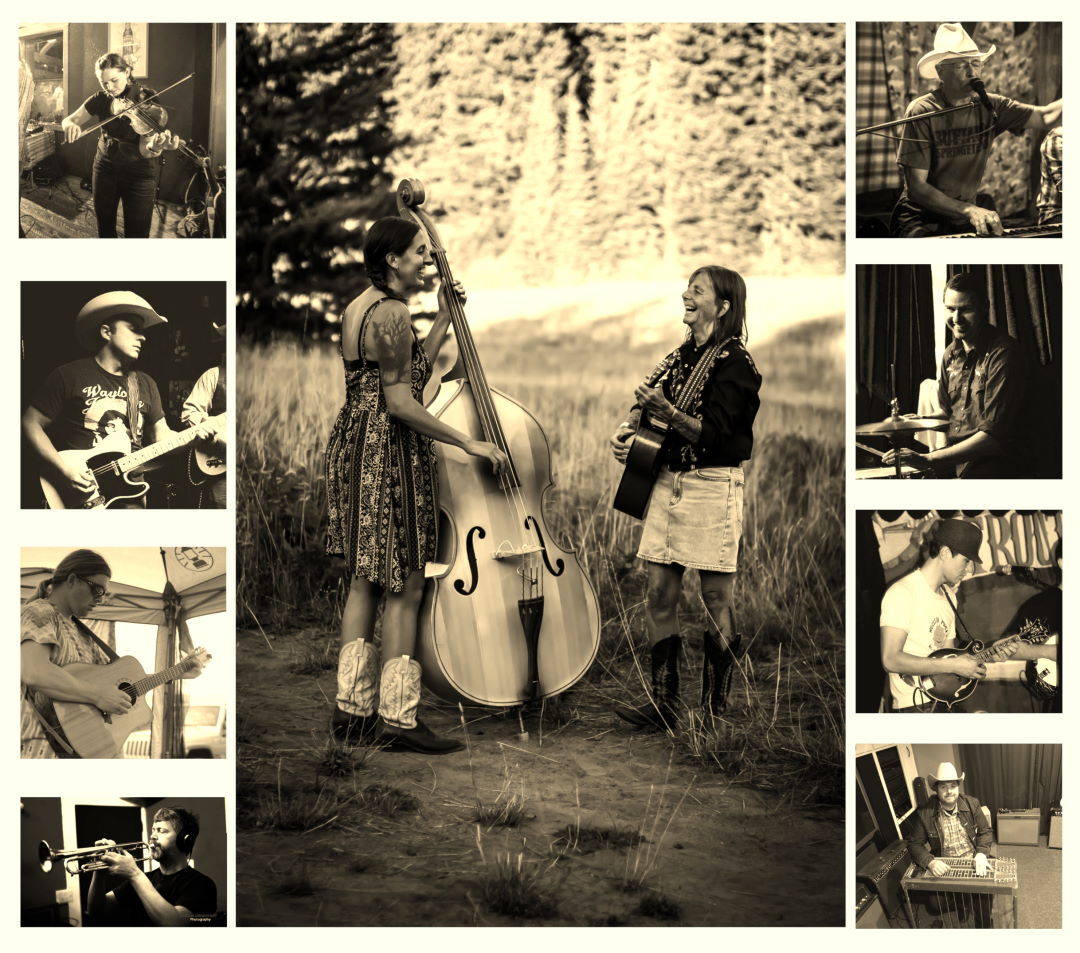 Jessica Kunze has been performing in classic country, bluegrass and folk bands, as a bass player for almost 20 years. Those years of experience have provided her with a strong musical foundation and solid songwriting instincts. Her songs are heartfelt, poetic and full of emotion and her soft flowing vocals draw in the listener. She lives in among the pines of southern Washington.
Sally Peters has been playing guitar and singing since she was 12 years old. Her songs reflect a folk style that is cinematic and captivating. Her lively fingerstyle guitar brings her songs to life. Sally lives in a tiny mountain town in Washington state where she is surrounded by her horses and dogs and helps bring music to the community.
To make their debut album, Bandida, Jessica and Sally were joined by Jaimie Meldrum, Joshua Kunze, Jesse Cunningham, Scott Pettitt, Neil Mangrum Hank Rasco, Paul Brainard, and Aaron Meader.
---
Join our mailing list for Rosie's Ghost news and updates